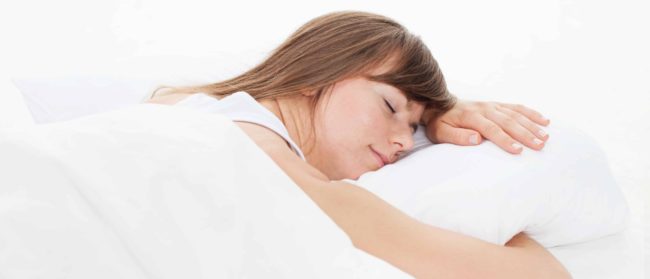 To purchase a health product is a matter of trust – this applies to in-store as well as online purchases. Additionally, if this also concerns a supposedly exotic topic – such as snoring or respiratory therapy – comprehensive specialist knowledge, in-depth product expertise, and advice are needed, because you as a customer want to feel that you are in good hands when making a purchase. And this is precisely what we at SomniShop have stood for, for over 5 years!
---
Wide range of top products – for quiet nights
One of the best product portfolios in Europe in the field of snoring.
Experienced contact person in Central Europe on the topics of CPAP masks, CPAP comfort, CPAP accessories, and alternatives to CPAP therapy.
Our expert technical medical advisory board who can make well-founded assessments of the medical benefit of new products before they are released to the public.
Extensive product expertise – for secure purchasing decisions
We take the topic of "good training" very serious. Our customer advisors receive intensive and regular schooling on our products.
We regularly take part in training sessions offered by our suppliers.
Our medical partners regularly provide us with the necessary medical background knowledge so that we may offer you excellent advice regarding our products.
We are happy to always lend an ear to our customers.
Customers often call us after they have already tried "everything" without success – be it to prevent snoring or to finally be able to cope with a CPAP mask.
We, of course, can't work miracles, but that is not necessary. That what is necessary is to listen to a customer and to understand the problems they experiencing, and to provide help on this basis.
We ensure a climate where you can feel well looked after, during your interactions with us. The high number of satisfied customers is a testament to our particular consulting concept.
---
Would you like to visit us?
You are convinced of our consulting concept, but would prefer to get an impression of us or receive personal advice on site? No problem! Simply make an appointment by phone (call +44 (131) 5070017) and come by.
---
The people behind SomniShop
5 years ago, SomniShop was founded in Erlangen by the two entrepreneurs Daniel Grätz and Hannes Wakonig. Over the years, SomniShop has developed into a strong internationally oriented specialist provider for solutions in the area of respiratory therapy and snoring.
On the one hand, the company distributes its products through its own sales channels directly to the end customers. On the other hand, SomniShop also functions as a service partner for several medical practices that specialize in snoring or sleep apnoea, by supplying them with products and services.
Dr. Daniel Grätz,
Managing Director
Daniel Grätz's professional background lies in the area of sales optimisation and FMCG trading solutions. He is the co-founder and managing director of SomniShop (health.On Ventures GmbH) and AescuBrands.
Dr. Hannes Wakonig,
Managing Director
Hannes Wakonig comes from the area of marketing and finance, and had previously already worked in field of medical technology. He is the co-founder and managing director of SomniShop (health.On Ventures GmbH) and AescuBrands.
---
Expert technical medical advisory board
SomniShop's expert technical medical advisory board consists of:
Dr. med. Sebastian Föllner
Consultant at the University Hospital Magdeburg
Specialist for internal medicine and pulmonology
Sleep medicine physician
Dr. Föllner is head of the sleep laboratory at the University Hospital Magdeburg. He studied medicine at the University of Greifswald and the University of Graz.
Dr. Elemer Veres
Dentist and dental surgeon
Dr. Veres has 30 years of experience as a dentist practitioner in Johannesburg, South Africa. He is a very experienced expert in the areas of mechanical engineering and medicine, and developed, among other things, the somnipax shield anti-snoring mouth guard.
Jan Wrede
Doctor, Berlin
Jan Wrede works as a doctor in Berlin. He studied medicine at the Friedrich-Alexander University Erlangen-Nuremberg and the Semmelweis University, Budapest. Even during his studies, he had already contributed numerous scientific papers, especially on the topic of snoring.
Li Wu (Dr. TCM)
Alternative medicine practitioner, Munich
Li Wu was trained in Traditional Chinese Medicine (TCM) at the Shaolin Monastery in Henan, China, and studied medicine in Beijing and Yunnan. He is the author of several TCM textbooks on topics such as snoring, is the inventor of the DragonPearl Anti-Snoring Trainer, and practises in Munich .