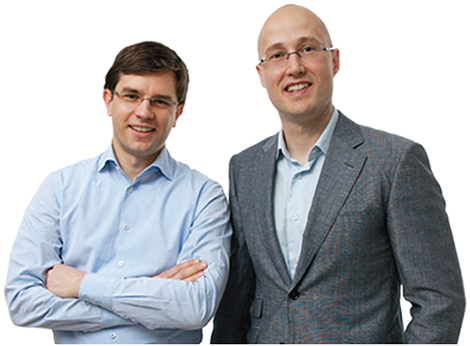 Dr. Daniel Grätz and Dr. Hannes Wakonig,
the developers of the SomniShop Snoring Test
Find the solution for your snoring with our Snoring Test
Suggested solutions for the exact cause of your snoring
In excess of 95.000 test participants to date
Free of charge and only takes 3 minutes
PRACTICAL SOLUTIONS TO STOP YOUR SNORING
---
Our snoring test gives you practical suggestions on what you can do to stop snoring
The proposed solutions are precisely tailored to manage the exact cause of your snoring
---
BASED ON SCIENTIFIC FACTS
---
The Snoring Test was developed in collaboration with ENT specialists at the Erlangen University Hospital in Germany.
---
FREE OF CHARGE AND SECURE
---
100% free of charge
We operate in accordance with the highest data protection and security standards
Regular external security checks
---
MADE IN GERMANY BY SOMNISHOP
---
SomniShop is a leading online specialist in snoring products. Founded in 2014 in Erlangen in Bavaria, Germany, we have already helped tens of thousands of customers find the right solution for their snoring problems.
Stop your snoring for good